Own a little.
Love it a lot.
Welcome to harness racing's
best horse ownership experience.
Racehorse ownership made easy.
Buy as little as 1% of a racehorse and experience 100% of the thrill in our award-winning fractional ownership stable.
Easy, accessible & affordable • Fun, interactive & entertaining
Here's How You Do It
Browse THE HORSES. See photos, videos & prices.
Select a horse. Buy as little as 1% and pay online.
Receive a full-access account. Pay a monthly fee.
Buy and sell your fractions any time within your account.
Questions? Connect with us.
Here's What You Get
Communication: Emails, videos, photos, webinars.
Live Access: Visit your horse at the barn any time.
Remote access: Bi-weekly livestream training broadcasts.
Community: Client events and solid social media.
Care: Great service whether you own 1% or 100%.
Money: You receive your % of the horse's purse earnings.
Learn More
As Featured On...




If this is you,
pick a horse
and join our community of 700+
amazing clients from 11 countries who
own a little and love it a lot.
#ownalittleloveitalot
With innovation, great customer service, transparency and good horses, TheStable.ca is changing the game. They're inventing engaging and affordable ownership for a new generation of fans. Look for me and my friends in the winners' circle!


- Bernard Tobin, Ontario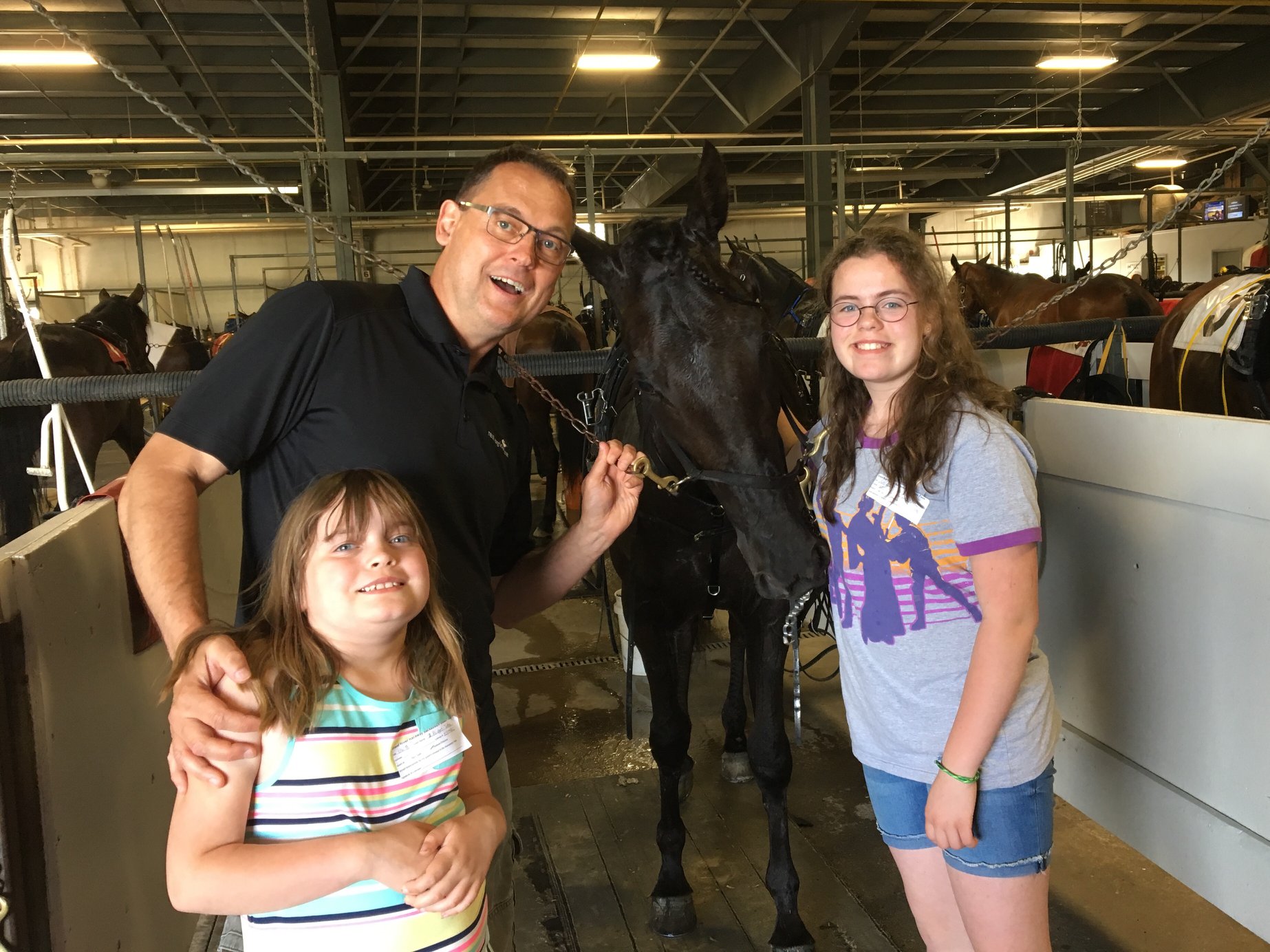 The Stable is a fun and low-risk opportunity to be an active owner in the harness racing industry. Own one share or 100, it's entirely up to you. I love it and the people of The Stable!


- Marlene Malina, Ontario
I thought this was a great idea the moment I heard about it. The communication is second to none; it's outstanding and involves everyone from the word go.


- Steve Palermo, Ontario
With TheStable.ca, we've met so many friends. It's incredible. Everywhere you go, everyone is just so nice and so accommodating.


- Mark & Michelle Treffi, New York