TheStable.ca, horse racing's fastest-growing fractional ownership stable, has added U.S. Hockey Hall of Famer Eddie Olczyk to its all-star client roster.

Olczyk is a part-owner of Olympic Hopeful, a two-year-old Illinois-bred filly which will make her racing debut this summer. Olczyk recently hosted an event at Hawthorne Race Course in Cicero, IL where the track awarded fractions of the filly to five contest winners.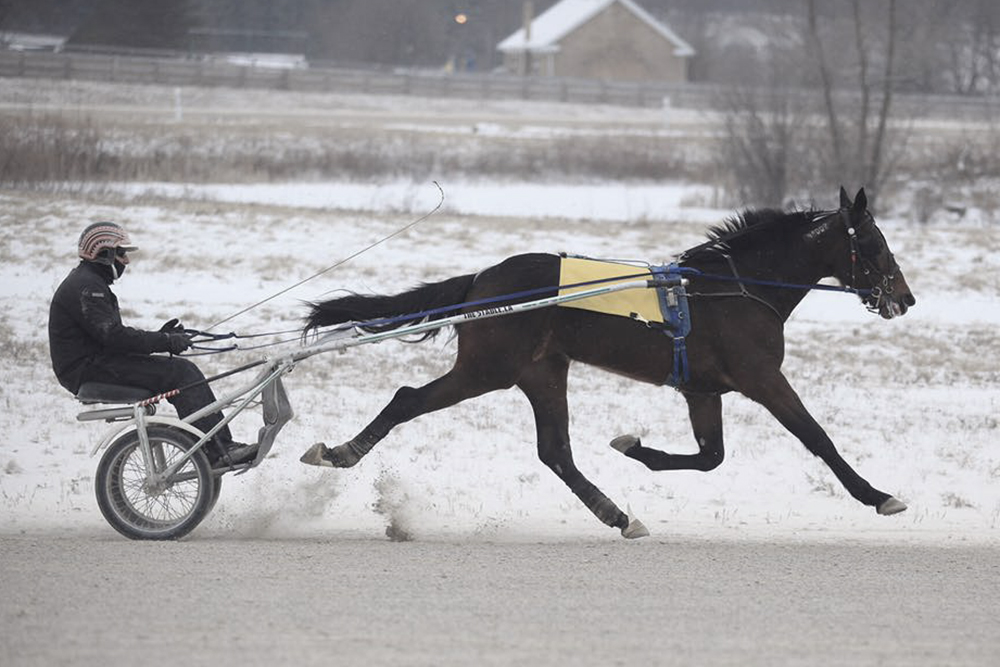 Before becoming head coach of the Pittsburgh Penguins from 2003 to 2005, Olczyk played with the Toronto Maple Leafs, Winnipeg Jets, New York Rangers, Los Angeles Kings, Chicago Blackhawks, and Pittsburgh Penguins for 16 seasons between 1984 and 2000.

He currently serves as a television colour commentator for NHL on NBC and Chicago Blackhawks games on NBC Sports Chicago and WGN-TV.

The Chicago native joins fellow NHL alumni Doug Gilmour and Rick Vaive who became clients of TheStable.ca in 2018.

Olczyk is also involved in Thoroughbred racing and has served as a guest commentator and handicapper for the NBC Sports broadcasts of the Kentucky Derby, Kentucky Oaks and the Belmont Stakes. An avid punter, he also won the Pegasus World Cup Betting Championship last year, collecting the first-place prize of $137,500.
There are currently 137 Standardbred horses (including 75 two-year-olds) in TheStable.ca which was created three years ago by Anthony and Amy MacDonald of Guelph, Ont.

The innovative and engaging model of TheStable.ca invites people to own a little and love it a lot. Clients can purchase as little as one percent of a horse, making the thrill of harness racing and racehorse ownership easy, accessible and affordable. The MacDonalds built this fractional ownership stable as a bridge — a way to welcome newcomers to racehorse ownership with a very modest investment (as low as $80), low-risk, and completely accessible and transparent operations. Most expenses are captured in a monthly fee of $25.75 (plus tax) per share, per month, per horse.

TheStable.ca promises a unique, ongoing entertainment experience which includes: bi-weekly professionally produced broadcasts of the horses in training, delivered via livestream; weekly commentary videos about all horses; weekly email communications; special events, including Open Houses and track outings; and the open invitation to visit the horses at TheStable.ca base at Tomiko Training Centre.

-30-

For more information, contact Kelly at kelly@thestable.ca or (519) 465-7908.