MISSISSAUGA, ON — On January 22, Standardbred Canada (SC) announced the finalists for the 2022 Outstanding Groom Award, sponsored for the seventh year by the Ontario Lottery and Gaming Corporation.
Introduced in 2015, this award recognizes grooms who put their horses first, treat them with kindness and outstanding care, regardless of the horse or its ability, in addition to having a strong work ethic and being a good sportsman.
Submissions were received and considered for grooms from across the country.
Congratulations to the 2022 finalists, Nelly Boileau of Campbellville, Ont., and Kayla Chappell of Millet, Alta.
The two finalists will be honoured, and the winner will be announced during the 2022 O'Brien Awards Black Tie Gala on Saturday, Feb. 4, 2023, at the Hilton Mississauga / Meadowvale.
Nelly Boileau inherited a love for horses from her parents who raced at Quebec City, and she can't recall a time in her life where she wasn't around horses.
The Quebec City native relocated to Ontario in 2018 and since Dec. 3, 2018, she's worked at The Stable. She's never missed or taken a day off work and though her employer gives all grooms Sundays off, you'll find her in the barn cleaning stalls, and checking on the horses to ensure they are healthy and happy. "I go in on Sundays because I choose to," she states happily. The horses under Boileau's care receive impeccable care seven days a week.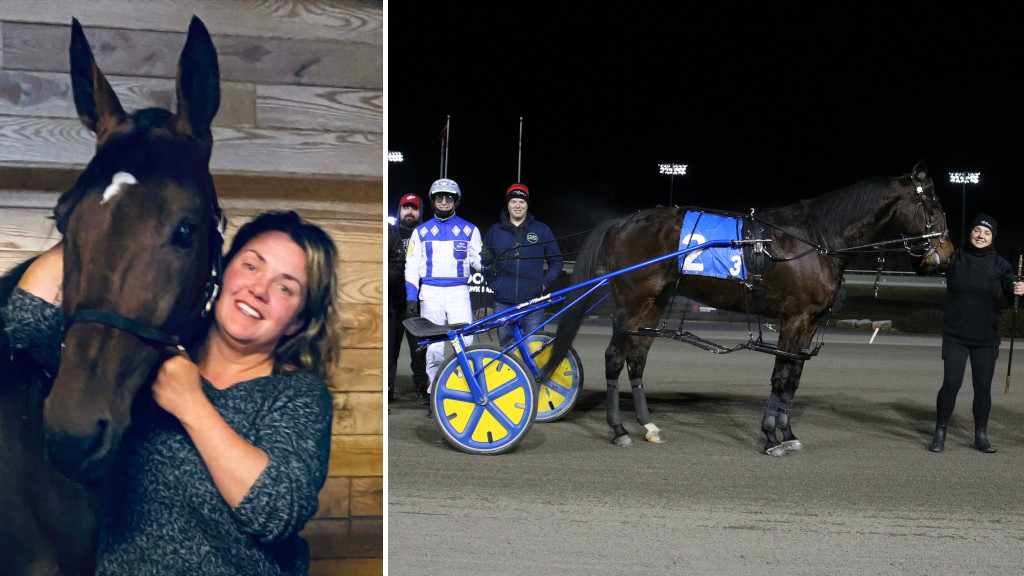 Boileau works under the direction of trainer Harry Poulton and although she loves all the horses she works with, she admits that she has a soft spot for a trio of horses: Locatelli, No Free Lunch and Sintra. "These boys are my pets!"
According to Boileau's nominator, she goes "above and beyond" every day and never asks for so much as a high five or compliment. She takes on additional work, helping with administrative tasks when needed, whether it be picking up Lasix vouchers, cheques from the race office, tack shop and feed orders and more.
Previous winners of the Outstanding Groom Award include:
2021 – Susie McNair
2020 – Brady Jackson
2019 – Rachel Dupuis
2018 – Scott Lecain & Trevor Forgie
2017 – Chantel Gillis
2016 – Teesha Symes
2015 – Cindy Acton (also an employee of TheStable.ca)
Standardbred Canada was overwhelmed by the many worthy submissions and SC and the Ontario Lottery and Gaming Corporation would like to thank everyone who took the time to nominate an outstanding groom.
---
Original story by Standardbred Canada
Photos of Nelly Boileau courtesy Kirby McGinnis and New Image Media.